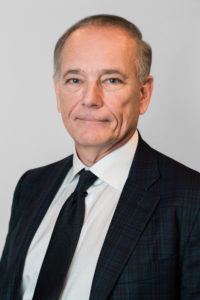 David P. Rigan, M.D., F.A.C.S., is a Plastic Surgeon in practice with the Center for Plastic Surgery. He is a graduate of the State University of New York at Binghamton and Loyola University of Chicago Stritch School of Medicine.
He received his prerequisite surgical training at Millard Fillmore Hospitals and completed his Plastic and Hand Surgical Residency at the Medical College of Ohio, where he served as Chief Resident. Dr. Rigan is a Clinical Assistant Professor at the State University of New York at Buffalo and a member of the American Society of Plastic Surgeons, the Buffalo Plastic Surgery Society, the Medical Societies of Erie County and the State of New York and the American Association for Hand Surgery. Dr. Rigan has affiliations with the Kaleida Health System, the Ambulatory Surgery Center of Western New York, St. Joseph Hospital and Sisters of Charity Hospital.
He is a volunteer in Operation Rainbow, a program that provides free reconstructive surgery to third-world countries. He is board certified by the American Board of Plastic Surgery and is certified as having added qualifications in Surgery of the Hand. Dr. Rigan specializes in all aspects of cosmetic surgery. He is a Fellow of both the American College of Surgeons (F.A.C.S.) and the International College of Surgeons (F.I.C.S.).